War & Peace [Война и мир]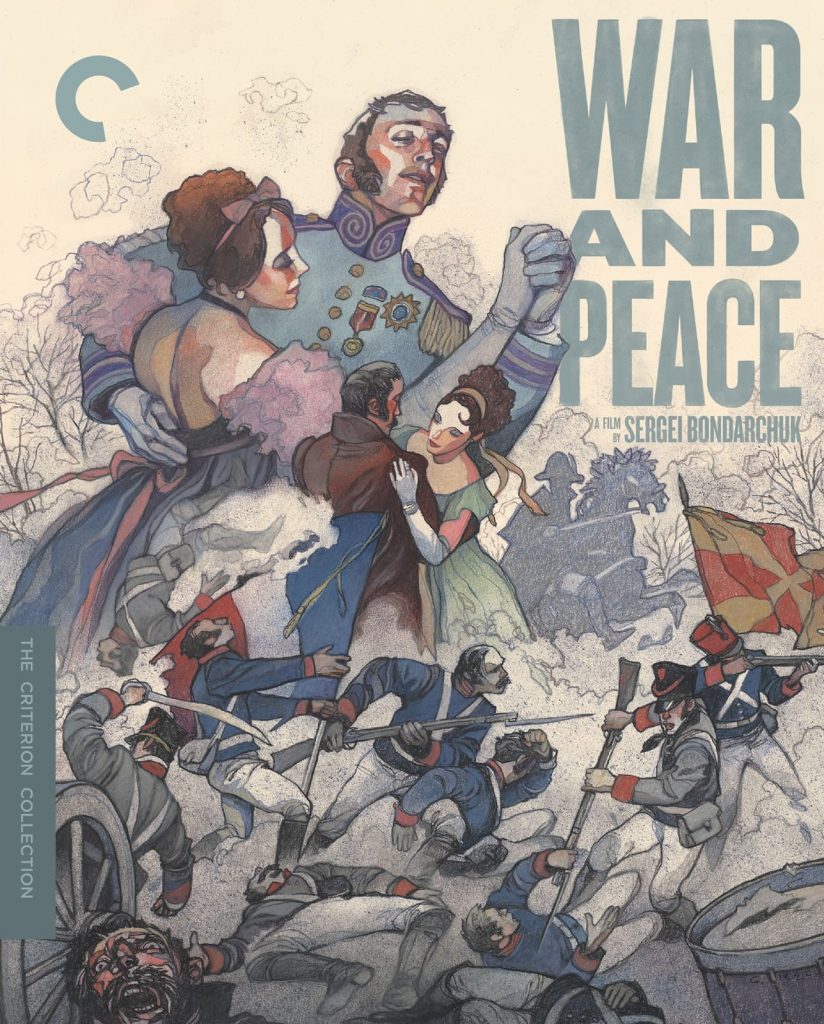 March 2, 1966 / Russian / 7h 2min
ANDREI BOLKONSKY
In the 1960s, Soviet film set out to prove it could outdo Hollywood with a production that would dazzle the world: a titanic, awe-inspiring adaptation of Leo Tolstoy's classic novel. Innovative and epic, Bondarchuk conjures a sweeping vision that overwhelms with its expressionistic power. New digital restoration.
147 min.
NATASHA ROSTOVA
Natasha, a young girl, attends her first ball and falls in love with a handsome military leader, Andrei Bolkonsky. Her tragic love story shows the opulence of the Russian aristocracy of the nineteenth century as well as a fascinating look at the Russian countryside.
98 min.
1812
A truly massive depiction of Napoleon's 1812 invasion of Russia, this ambitious depiction of war puts Hollywood films of the same era to shame with its extensive use of extras only
possible in a state-sponsored production. A must see on the big screen.
82 min.
PIERRE BEZUKHOV
Napoleon's advance through Russia continues, and Moscow is in flames. The destruction is epic as is the fall of Napoleon's Grande Armée. Bondarchuk's adaptation captures the scale of the drama without losing sight of the impact of war on individuals trying to come to grips with their place in the universe.
97 min.
Dr. Mark Purves lectured on this film on Wednesday, January 29th, 2020.
For a preview of War and Peace, listen to the IC podcast "From the Booth."
For the episode "Andrei Bolkonsky" 3.4;
for the episode "Natasha Rostova" 3.5;
and for the episode "1812"  3.7.
for the episode "Pierre Bezukhov" 3.9.
For an analysis of War and Peace with the IC directors, listen to the IC podcast "From the Booth."
IMDB Movie Page: http://www.imdb.com/title/tt0063794/?ref_=nv_sr_srsg_4
The trailer below is provided for reference and connects to a non-BYU site. International Cinema is not responsible for the content.
Screened Semesters: