The Godfather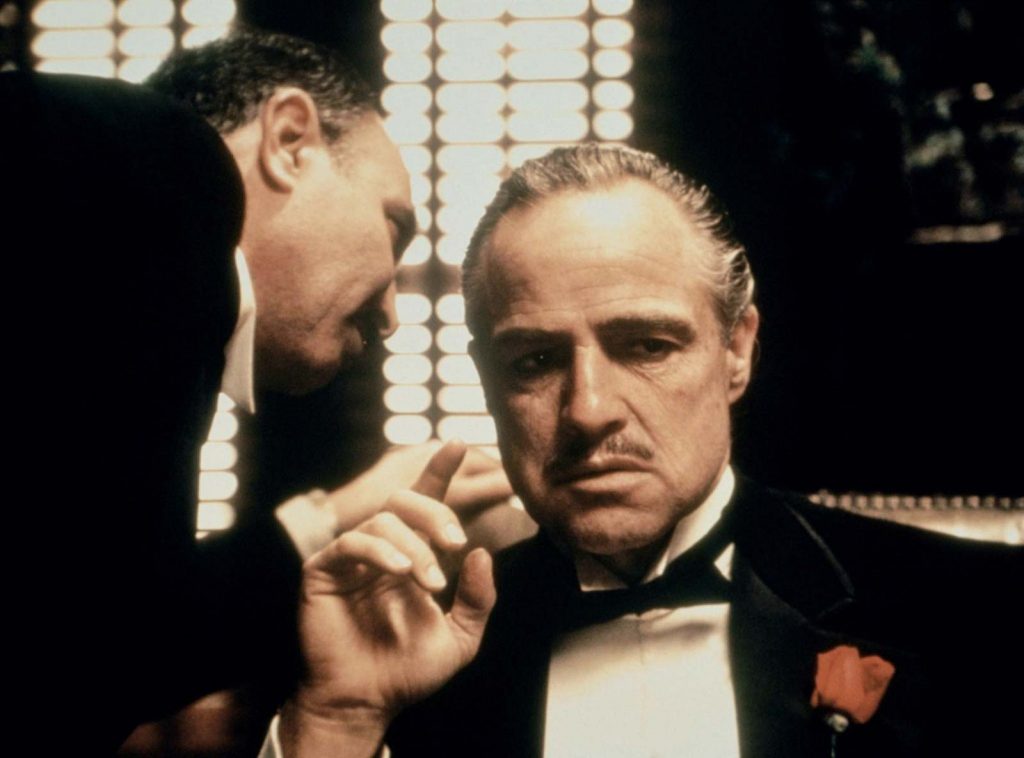 January 23, 1972 / English Italian / 157 min
Widely considered one of the greatest films of all time, this gangster saga focuses on the struggle of the aging patriarch of the powerful Corleone mob family (Marlon Brando) and his youngest son (Al Pacino) to maintain family bonds amidst the betrayal and violence of the criminal underworld of 1950s America.
For a preview with IC co-directors Chip Oscarson and Marc Yamada, listen to the IC podcast "From the Booth" Episode 3.2 Winter 2020.
A summary of the lecture by Prof. Darl Larsen, "How The Godfather Saved/Changed Hollywood," click here.
Firsthalf will run 90 minutes.
Second half will run 87 minutes.
For an analysis of this film, listen to the IC podcast, "From the Booth" Winter 2020 Episode 3.
IMDB Movie Page: http://www.imdb.com/title/tt0068646/?ref_=nv_sr_srsg_0
The trailer below is provided for reference and connects to a non-BYU site. International Cinema is not responsible for the content.
Screened Semesters: