Russian Ark [Russkiy kovcheg]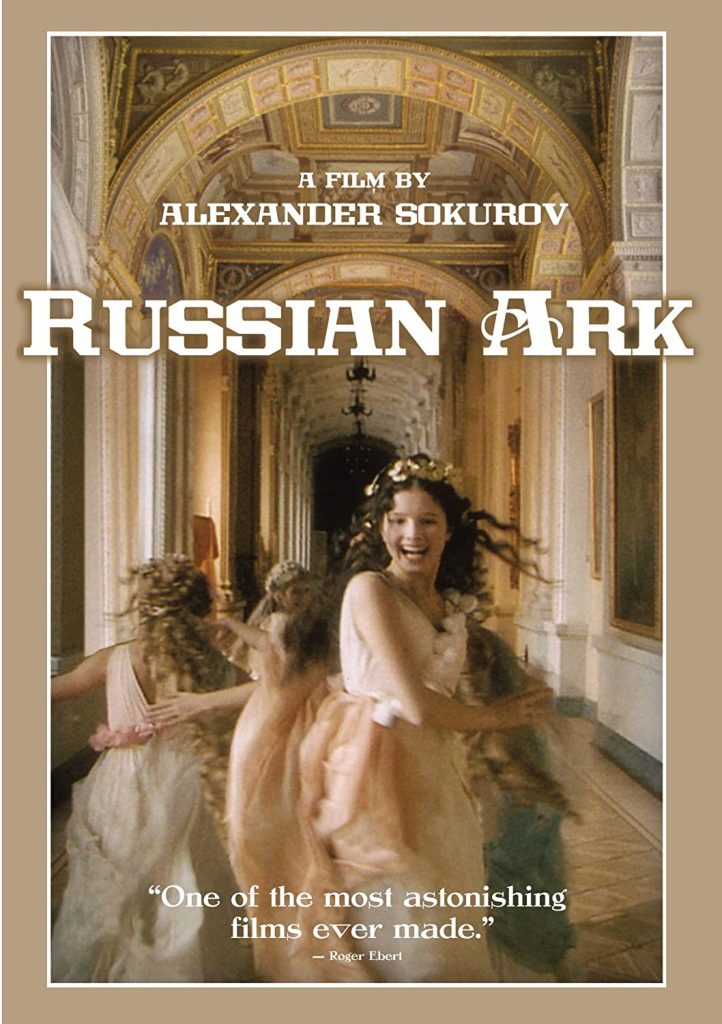 May 22, 2002 / Russian Persian / 99 mins
Like no film ever made, this boundary-breaking, dreamlike vision of the Hermitage museum in St. Petersburg is the first feature-length narrative film shot in a single take. Russian Ark is shot from the point-of-view of an unseen narrator, as he explores the museum and travels through Russian history.
IMDB Movie Page: https://www.imdb.com/title/tt0318034/
The trailer below is provided for reference and connects to a non-BYU site. International Cinema is not responsible for the content.
Screened Semesters: