M [M - Eine Stadt sucht einen Mörder]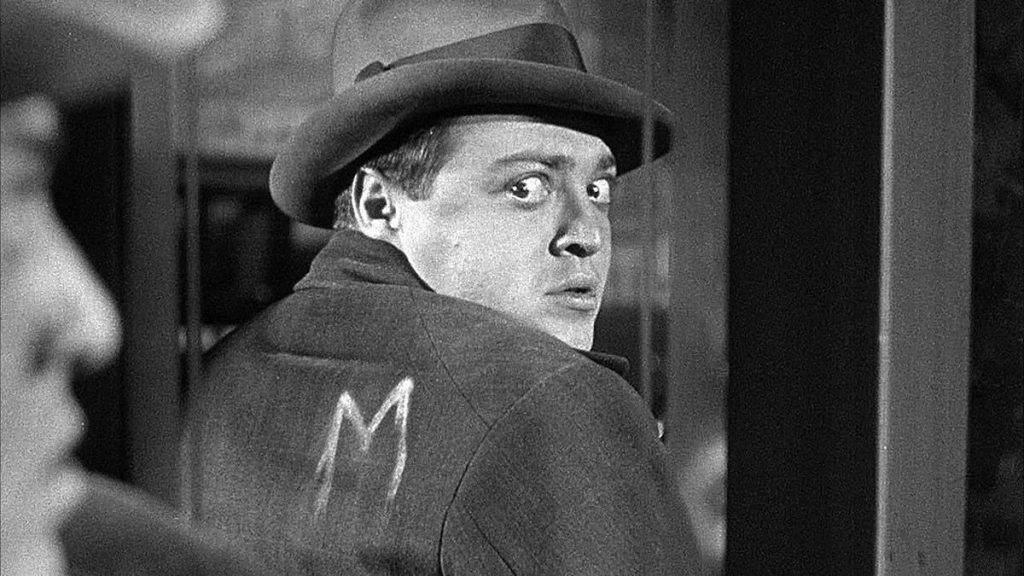 September 25, 1931 / German / 99 min
Lang's first sound film is a masterpiece combining the dynamic visual aesthetic of late-silent film with innovative approaches to sound technology. Police and criminal gangs race each other to find the child murderer terrorizing the city in this proto-noir tour de force of German expressionist cinema.  
Listen to a preview of the film on the IC podcast, "From the Booth": http://ic.byu.edu/confronting-crazy-rich-or-poor-consumer-cultures-and-stereotypes/
For an analysis of the film, listen to the IC podcast, "From the Booth" F19 Episode 4.
IMDB Movie Page: http://www.imdb.com/title/tt0022100
The trailer below is provided for reference and connects to a non-BYU site. International Cinema is not responsible for the content.
Screened Semesters: