High and Low [天国と地獄]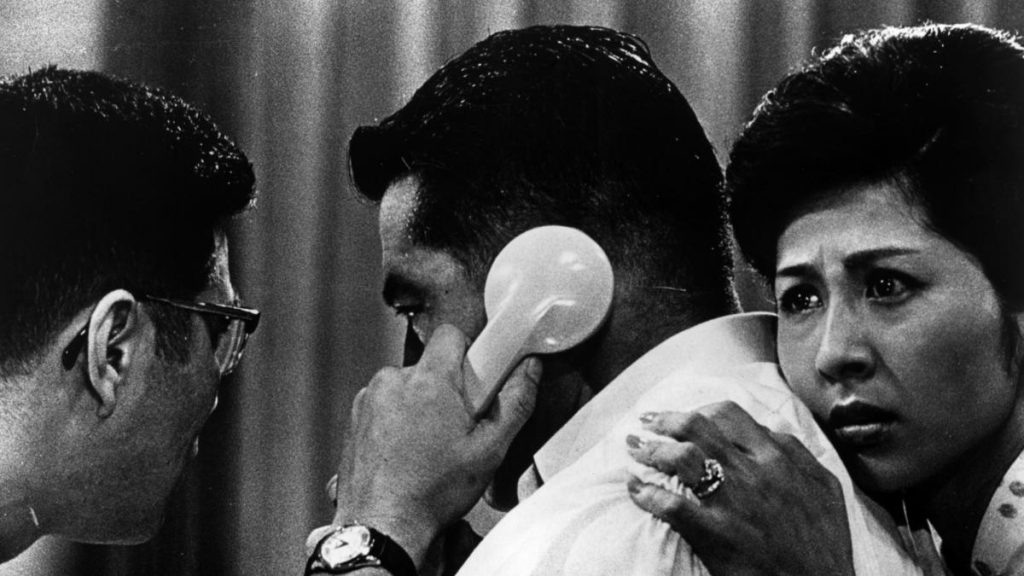 October 23, 1963 / Japanese / 143 min
Although famous for his iconic samurai period pieces, Kurosawa fashions a classic of noir cinema in this police procedural about a botched kidnapping. A masterful use of shot composition and character development earned the film recognition as one of the best detective thrillers of all time.
For a brief preview of this film by IC co-directors Chip Oscarson and Marc Yamada, listen to the IC podcast: "From the Booth" Fall 2019 Episode 7.
For an analysis of this film with IC directors Marc Yamada and Chip Oscarson, listen to the IC Podcast "From the Booth" Fall 2019 episode 8. 
IMDB Movie Page: http://www.imdb.com/title/tt0057565/
The trailer below is provided for reference and connects to a non-BYU site. International Cinema is not responsible for the content.
Screened Semesters: