Hangmen Also Die [Hangmen Also Die]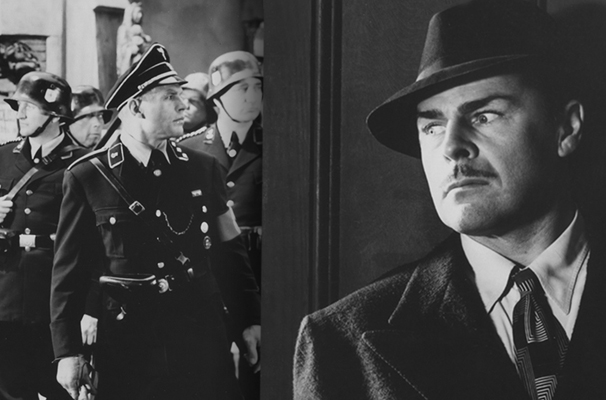 January 21, 1943 / English / 135 mins
Directed by the legendary Fritz Lang, this noir war film is Brecht's only screen credit for a Hollywood production. A resistance fighter kills the dreaded "Hangman of Europe" in war-occupied Prague, but it will take steely resolve from others to defuse the Nazis' revenge.
IMDB Movie Page: http://www.imdb.com/title/tt0035966/
The trailer below is provided for reference and connects to a non-BYU site. International Cinema is not responsible for the content.
Screened Semesters: