All That Breathes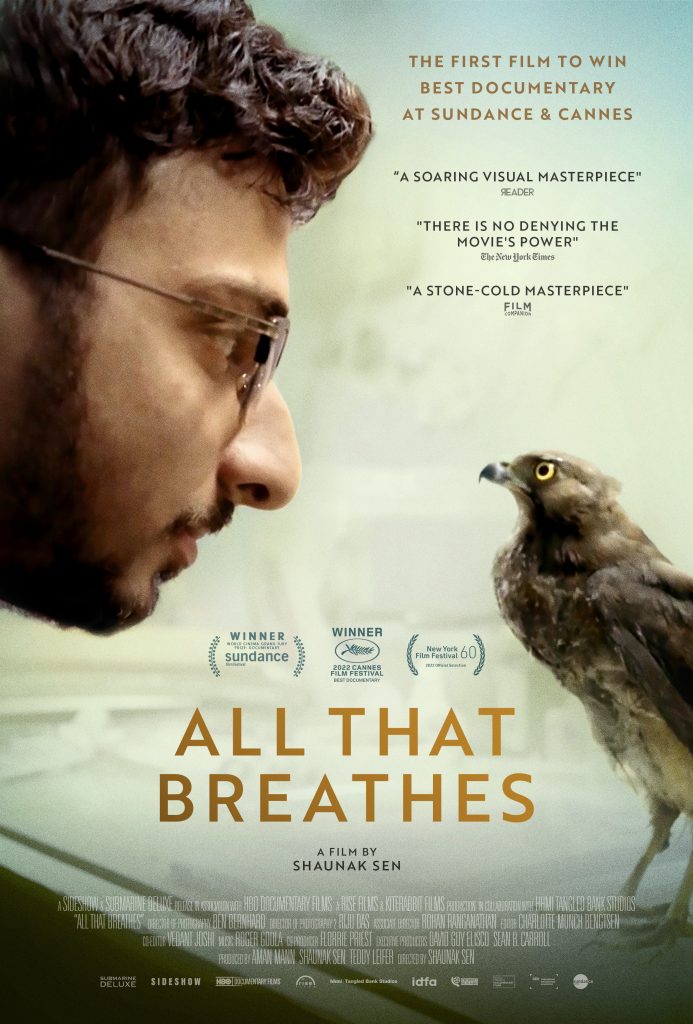 Directed By:
January 21, 2022 / Hindi / 97 min
Brothers Saud and Nadeem grew up in New Delhi, fascinated by the birds of prey (kites) that were said to expel troubles. Now, these birds are falling from the polluted skies and the brothers have made it their life's work to rescue them. All That Breathes won the 2022 Grand Jury Prize in World Cinema Documentary at the Sundance Film Festival.
IMDB Movie Page: https://www.imdb.com/title/tt16377862/?ref_=nv_sr_srsg_0
The trailer below is provided for reference and connects to a non-BYU site. International Cinema is not responsible for the content.
Screened Semesters: