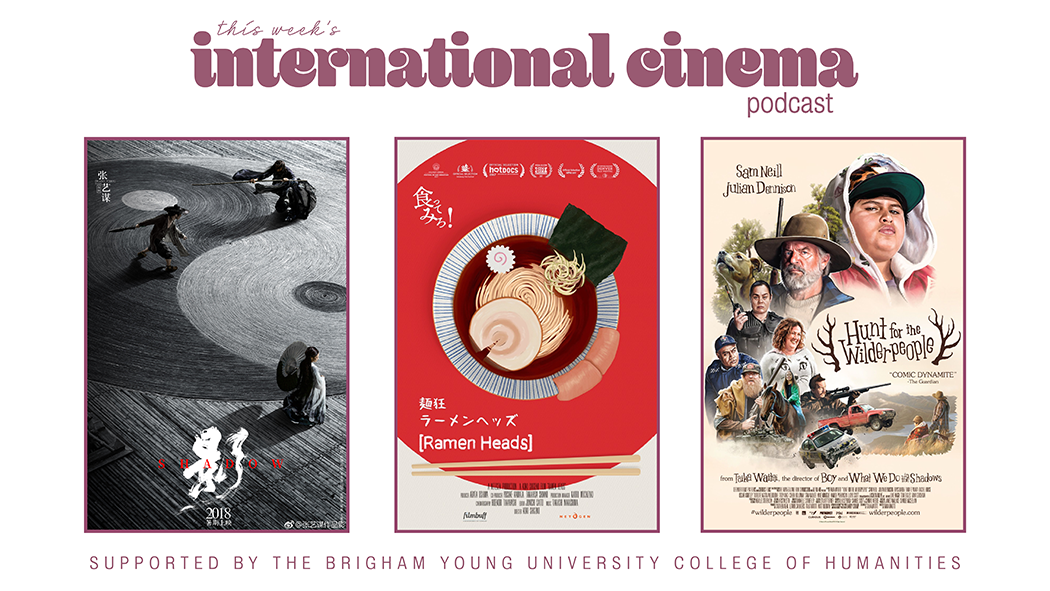 Podcast: Play in new window | Download
Subscribe: Apple Podcasts | RSS | More
This week we talk with special guests about the films streaming from 1-4 April at International Cinema:
Shadow (01:10), a highly stylized Mandarin language martial arts or wuxia film from 2019 by director Zhang Yimou. Discussion with Dewey Walter (grad student Comparative Studies);
Hunt for the Wilderpeople (10:26), an English Language 2016 comedy set in the New Zealand bush by Taika Waititi. Discussion with Marie-Laure Oscarson (IC Assistant Director);
And finally, Ramen Heads (19:47) a Japanese language documentary by director Shigeno Koki about the cultural and historical significance of ramen. Discussion with Prof. Scott Miller (former IC director, Japanese Program, Dean of the BYU College of Humanities).