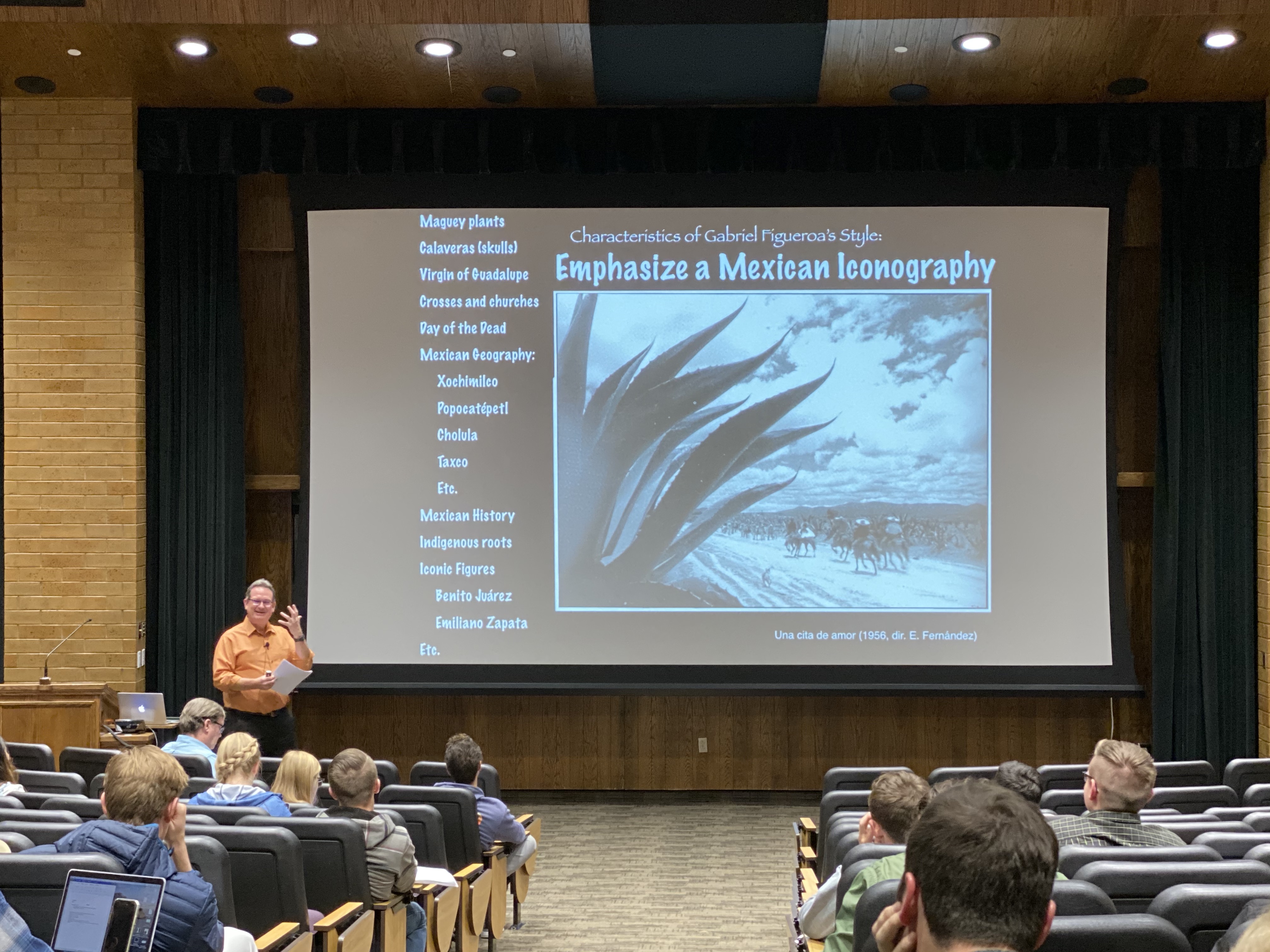 Macario (1960) was made at the end of the Golden Age of Mexican Cinema. It's a simple story of a man who wishes that more than anything he could eat an entire turkey himself without needing to share with his perpetually hungry family. Like other films from the Golden Age, it is interested in what are perceived to be uniquely Mexican themes like rural Mexican life, poverty, and the inquisition. Macario, the titular character is also coded as being of indigenous descent. Beyond the story, however, the cinematography, according to Dr. Doug Weatherford (Spanish and Portuguese), is the cinematography, is what sets this film apart.
The director of photography (cinematographer) for Macario was Gabriel Figueroa — "The Father of Mexican Cinematography." His career spanned five decades and he made films with some of the biggest directors ever including John Huston, Don Siegel, John Ford, and even Luis Buñuel. He offered what he and others considered to be a visual style that was solely Mexican achieved through varied and interesting angles, a closed (aesthetic) style, oblique perspectives (where objects are seen from corners so they have two vanishing points), dialectical elements with high contrast, and low horizon lines that highlighted the endless Mexican sky.
Macario features many of these elements but not all. Other films shot by Figueroa may be better but few deal with such an important holiday. Día de los Muertos serves as a background for the film's narrative, and as Macario dreams about his turkey, the town is filled with sugar skulls, skeletons and offerings for families' ancestors. When Macario enters Death's cave, the candles representing human lives are all real and posed a tremendously difficult situation in which Figueroa had to film. Figueroa's influence is still felt today including in Hollywood with significant awards in recent year going to Mexican filmmakers who owe much in their style to the work of pioneers like Figueroa.