Wings of Desire [Der Himmel über Berlin]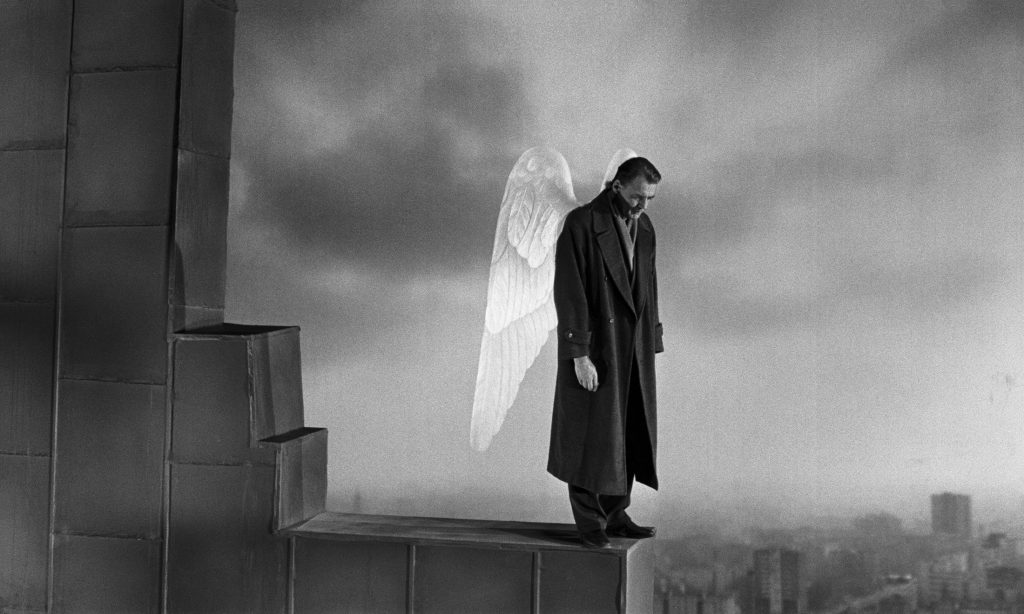 November 14, 1987 / German English French Turkish Hebrew Spanish Japanese / 128 mins
Damiel (Bruno Ganz) is an angel perched atop buildings high over Berlin, who can hear the thoughts, fears, hopes, and dreams of all the people living below. Filmed not long before the fall of the Berlin Wall, this stunning tapestry of sounds and images, shot in both black and white and color, is movie poetry.
For a preview of this film, listen to "From the Booth," the IC podcast, Fall 2019 episode 10.
For an analysis of this film, listen to Fall 2019, episode 11 of the IC podcast, "From the Booth" with IC co-directors Marc Yamada and Chip Oscarson with special guest, Prof. Rob McFarland (German and Russian).
IMDB Movie Page: http://www.imdb.com/title/tt0093191
The trailer below is provided for reference and connects to a non-BYU site. International Cinema is not responsible for the content.
Screened Semesters: