Wings [Крылья]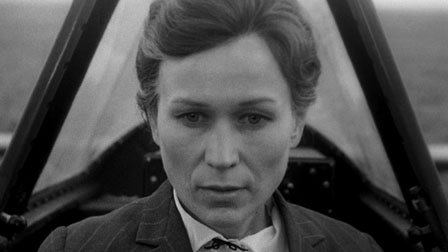 October 11, 1966 / Russian / 85 min
Memories of aerial combat are intercut with the daily monotony of being a school principal for Nadezhda Petrukhina. How can someone return to civilian life after living through a war, and how does one find meaning in the quotidian?
For a preview of Wings by IC the co-directors listen to the IC podcast, "From the Booth," Fall 2019 Episode 6.
IMDB Movie Page: http://www.imdb.com/title/tt0061196/?ref_=nv_sr_1?ref_=nv_sr_1
The trailer below is provided for reference and connects to a non-BYU site. International Cinema is not responsible for the content.
Screened Semesters: