Weathering With You [Tenki no ko]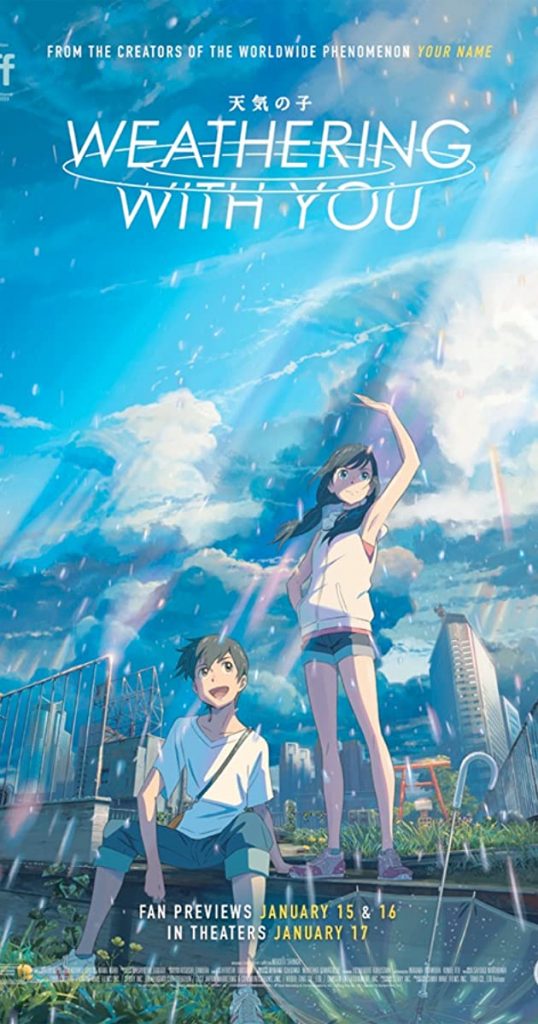 July 19, 2019 / Japanese / 112 mins
Shinkai's followup to the highest-grossing anime film of all time (Your Name, 2016), Weathering is both familiar and new, but to everyone, the film is a joy ride of meticulous animation, teen romance, and a rocking soundtrack accompanying an urgent warning about climate change.
IMDB Movie Page: https://www.imdb.com/title/tt9426210/
The trailer below is provided for reference and connects to a non-BYU site. International Cinema is not responsible for the content.
Screened Semesters: