Tokyo Godfathers [東京ゴッドファーザーズ]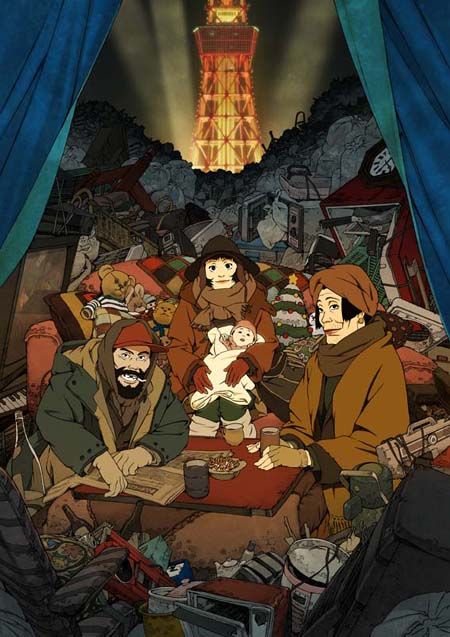 April 6, 2003 / Japanese / 92 min
On Christmas Eve, three quirky homeless people find an abandoned newborn in a dumpster and search through a Tokyo night to find its parents. Anime legend Satoshi Kon's caper-comedy is another in a line of Japanese films, such as last semester's Shoplifters, that ask "what makes a family?"
For a preview of Tokyo Godfathers by IC directors, listen to the IC podcast, "From the Booth" ep 3.23 Week 14 Preview from winter 2020.
IMDB Movie Page: http://www.imdb.com/title/tt0388473/
The trailer below is provided for reference and connects to a non-BYU site. International Cinema is not responsible for the content.
Screened Semesters: