The Umbrellas of Cherbourg [Les parapluies de Cherbourg]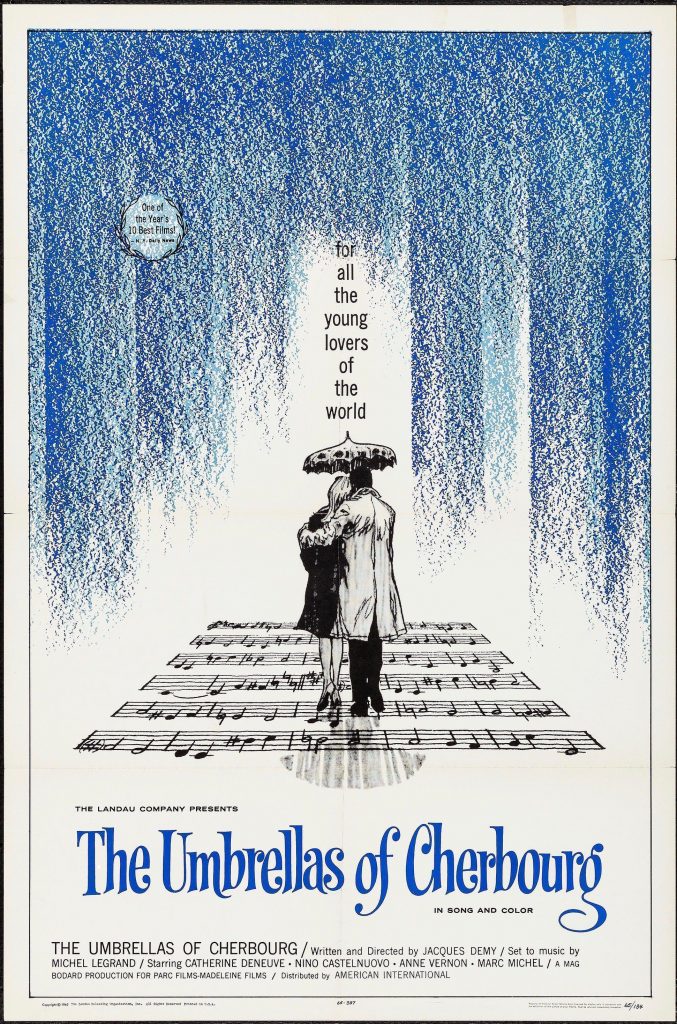 February 3, 1964 / French English / 91 mins
A young woman is left with a difficult decision after her lover is sent off to war. Starring a young Catherine Deneuve, this "sung-through" musical (all the dialogue is delivered in a jazz-style) is an absolute gem of French cinema with an unforgettable soundtrack from Michel Legrand.
IMDB Movie Page: http://www.imdb.com/title/tt0058450
The trailer below is provided for reference and connects to a non-BYU site. International Cinema is not responsible for the content.
Screened Semesters: