The Hunt [Jagten]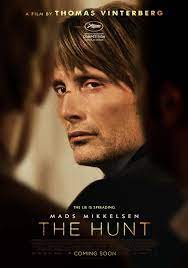 May 20, 2012 / Danish English Polish / 115 min
A teacher in a small Danish village becomes the target of mass hysteria when he is wrongfully accused of sexually abusing a child in his kindergarten class. 
IMDB Movie Page: https://www.imdb.com/title/tt2106476/?ref_=nv_sr_srsg_0
The trailer below is provided for reference and connects to a non-BYU site. International Cinema is not responsible for the content.
Screened Semesters: