The Chambermaid [La camarista]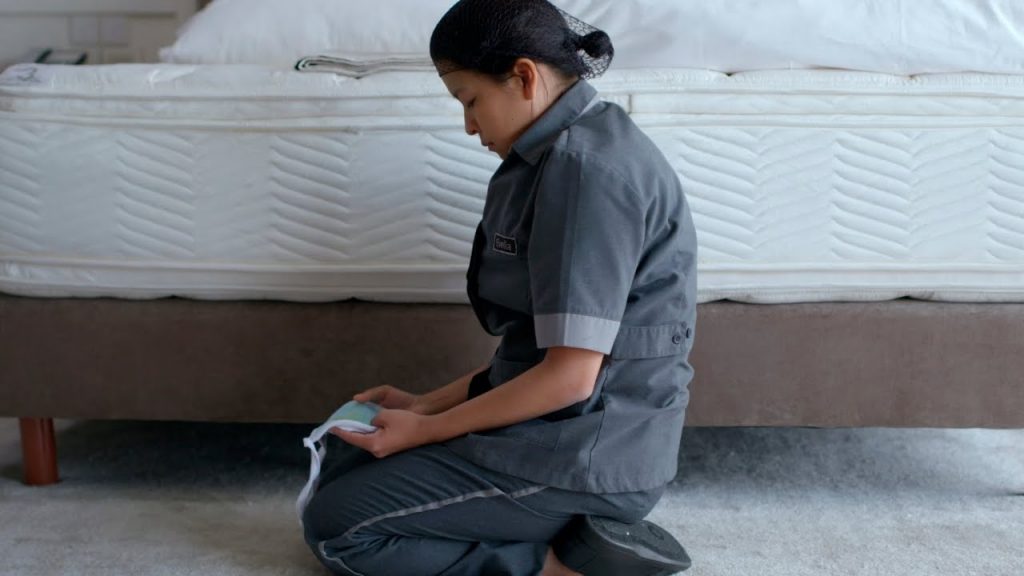 March 2, 2018 / Spanish / 102 min
A young maid working in a luxurious Mexico City hotel spends long days performing dehumanizing tasks while yearning to create a better life. In her debut fiction feature, director Avilés reveals a world hidden in broad daylight pertaining to those whose struggles make possible other existences of comfort and ease.
For a preview of The Chambermaid with the IC directors, listen to the IC podcast "From the Booth" Episode 3.13 Winter 2020.
IMDB Movie Page: http://www.imdb.com/title/tt8331988/
The trailer below is provided for reference and connects to a non-BYU site. International Cinema is not responsible for the content.
Screened Semesters: