Songs from the Second Floor [Sånger från andra våningen]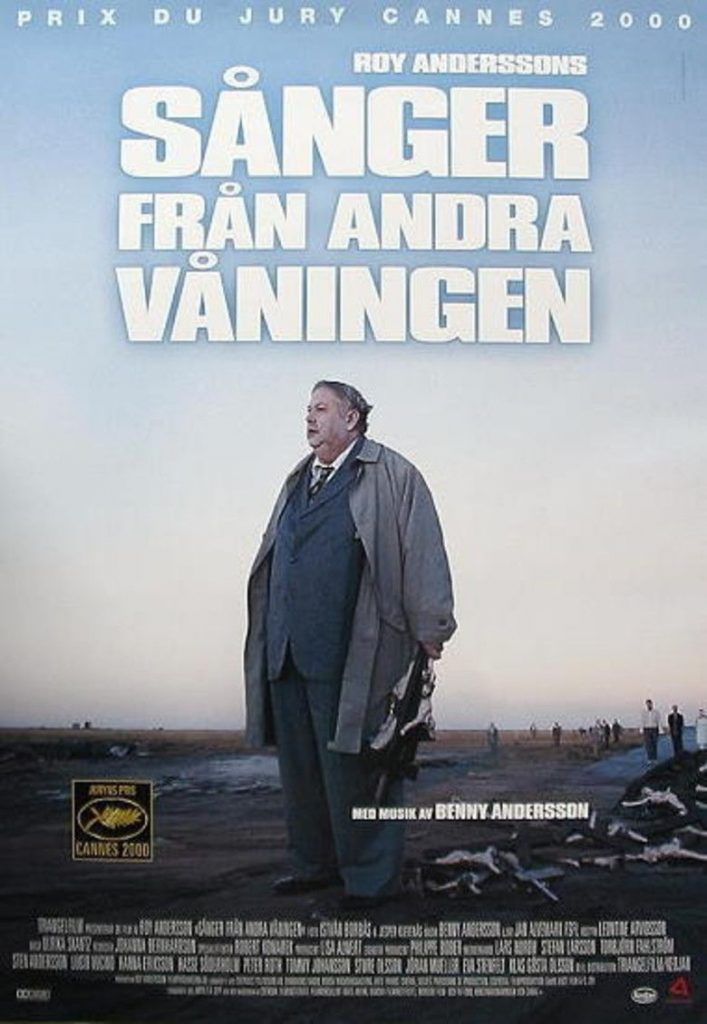 May 1, 2000 / Swedish / 98 min
Swedish director Roy Andersson, inspired by the poetry of Peruvian author César Vallejo, offers an anguished vision of the human condition in a breathtaking film that relies more on tone than plot.
IMDB Movie Page: https://www.imdb.com/title/tt0120263/
The trailer below is provided for reference and connects to a non-BYU site. International Cinema is not responsible for the content.
Screened Semesters: