On Her Shoulders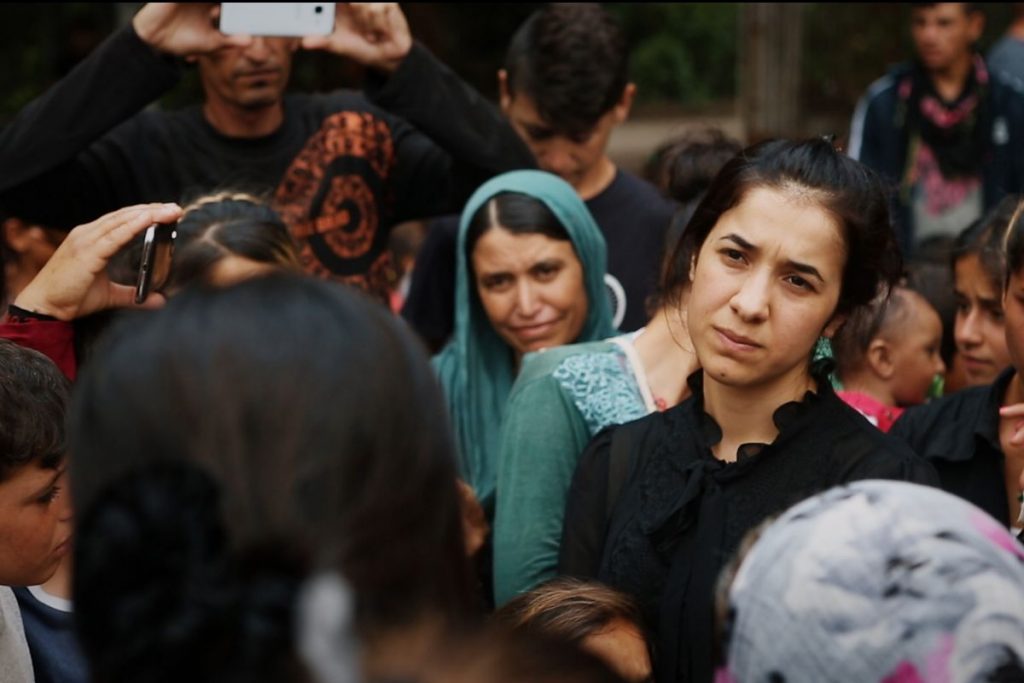 March 19, 2018 / Arabic English Kurdish / 94 mins
Join us for a post-screening discussion of On Her Shoulders with Yazidi genocide survivor Dawood Saleh immediately following the Sat. March 9 3:45pm screening. The discussion should begin about 5:15.
Summary: In 2014, twenty-three year-old Nadia Murad escaped the genocide of the Yazidis at the hands of ISIS. A refugee and unable to return to her homeland, Nadia has become a powerful if reluctant voice speaking on behalf of women who have suffered a fate similar to her own. On Her Shoulders,directed by Alexandra Bombach, takes and intimate look at her struggle to tell her story and cast light on the perilous situation of many women who are subjected to heinous sexual and physical violence.  Nadia is a strong woman, but with all she has been through it can be wearing to retell and relive her trauma although her advocacy requires it. She puts this all aside however to be a beacon of light to women around the world encapsulated in her exceptionally moving address to the UN General Assembly that helped to bring the plight of the Yazidi women to the world's attention. Nadia Murad's efforts were rewarded in 2018 with the Nobel Peace Prize, but the struggle for justice goes on.
–Ashley Hassell (ICS  minor  '19)
Listen to a preview of this film on the IC Podcast (30:41).
Hear an analysis of On Her Shoulders from IC directors on the IC podcast "From the Booth" Winter 2019 episode 9.
IMDB Movie Page: http://www.imdb.com/title/tt7689484/?ref_=nv_sr_1
The trailer below is provided for reference and connects to a non-BYU site. International Cinema is not responsible for the content.
Screened Semesters: