Mankiller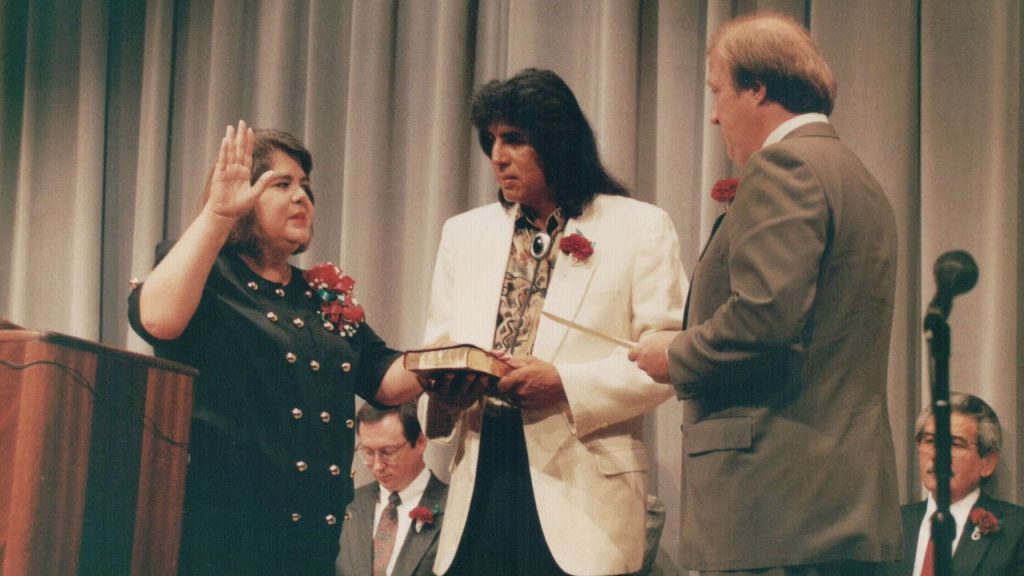 April 10, 2017 / English / 74 mins
This is the true story of modern American hero Wilma Mankiller, the first woman Principal Chief of the Cherokee Nation, who faced rampant sexism and overcame insurmountable obstacles in her attempts to give a voice to the voiceless and fight against injustice.
Listen to a preview of Mankiller on the IC podcast, "From the Booth" episode 10, winter 2019 (31:53).
For a full discussion of Mankiller, listen to the IC podcast  at (22:52) Episode 12 Winter 2019 of "From the Booth: The IC Podcast."
IMDB Movie Page: http://www.imdb.com/title/tt6977446/?ref_=nv_sr_3
The trailer below is provided for reference and connects to a non-BYU site. International Cinema is not responsible for the content.
Screened Semesters: