Manakamana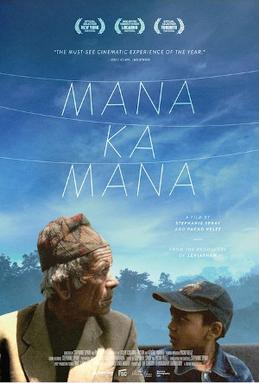 January 21, 2013 / English Nepali / 118 minutes
The film consists entirely of fixed long takes of groups of people (and once, five goats) inside a cable car as it goes up and down a Nepalese mountain. The first trip shows an old man and a young boy that sit next to each other without saying a word. The following groups have a chat, admire the landscape, make selfies, eat an ice cream or play an instrument.
IMDB Movie Page: http://www.imdb.com/title/tt3103326/
The trailer below is provided for reference and connects to a non-BYU site. International Cinema is not responsible for the content.
Screened Semesters: