Long Day's Journey into Night [Diqiu zuihou de yewan]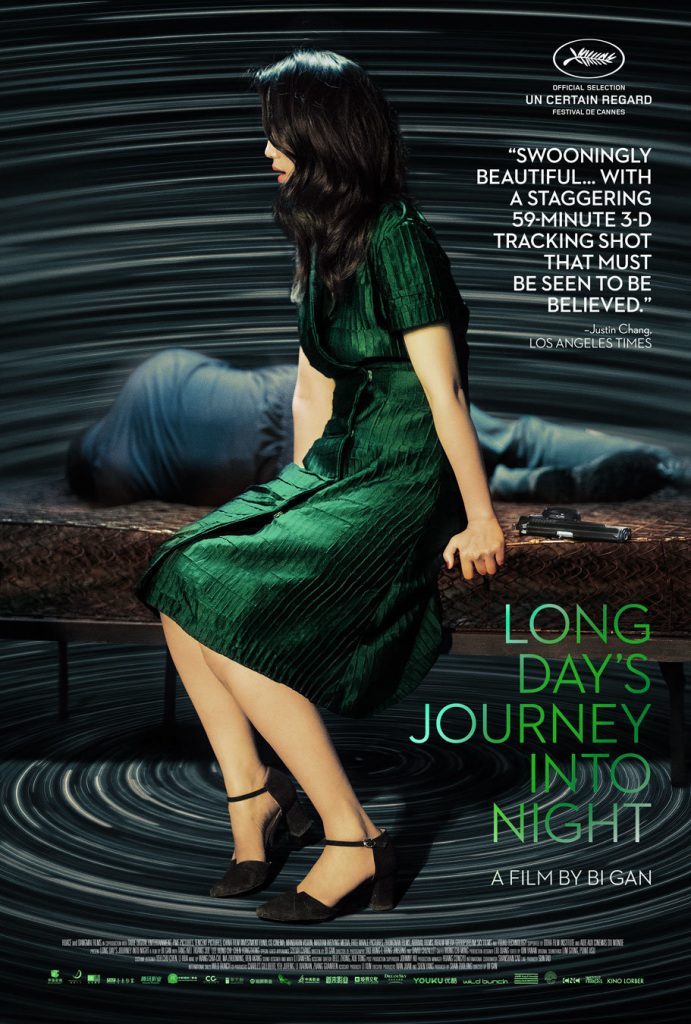 Directed By: Bi Gan
/ Mandarin / 138 min*
This sophomore outing by director Bi is a neo-noir puzzle for the first half before it takes an unprecedented turn
into an unbroken hour-long single take that depicts a dreamscape unlike any film before. Luo Hongwu must find his lost love Wan Qiwen before the night is through.
IMDB Movie Page: http://www.imdb.com/name/nm7267981/?ref_=tt_ov_dr
The trailer below is provided for reference and connects to a non-BYU site. International Cinema is not responsible for the content.
Screened Semesters: