Hard Labor [Trabalhar Cansa]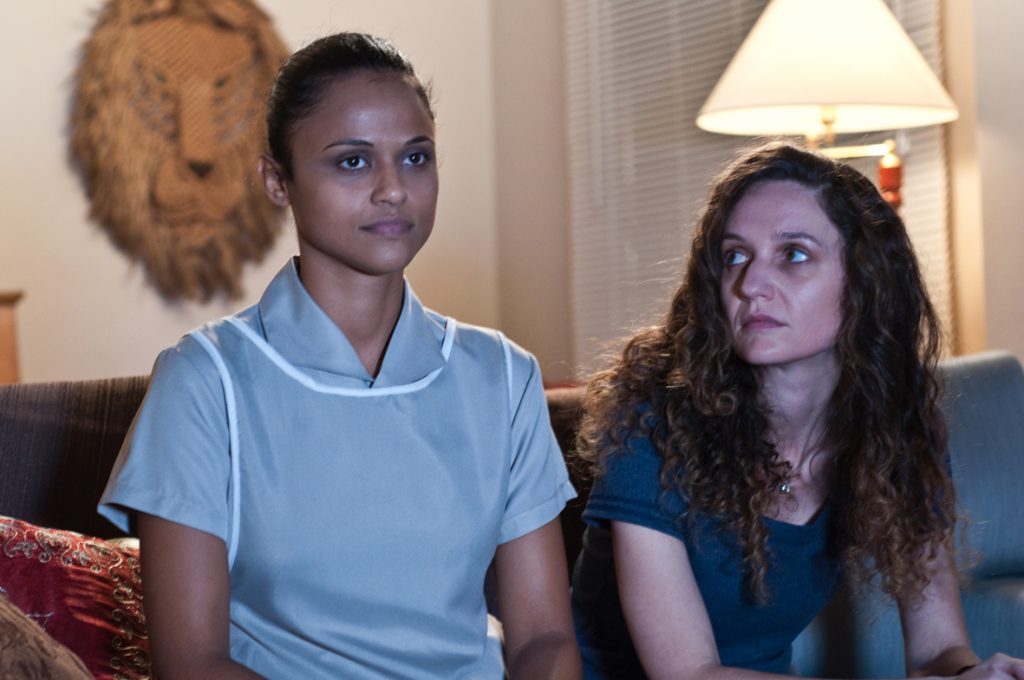 March 2, 2011 / Portuguese / 99 min
As Helena starts a new business in São Paulo, her husband is let go from his job and must try desperately to adapt to the demands of a new economy. The family's maid is herself, in turn, exploited in this genre bending horror-drama about the sinister side of work in the 21st century and decay of the social contract.
For a preview of Hard Labor with the IC directors, listen to the IC podcast "From the Booth" Episode 3.13 Winter 2020.
IMDB Movie Page: http://www.imdb.com/title/tt1686328/
The trailer below is provided for reference and connects to a non-BYU site. International Cinema is not responsible for the content.
Screened Semesters: