Funan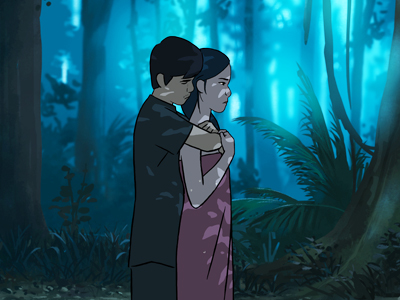 April 6, 2018 / French / 84 min
In 1975 Cambodia, Chou, leads an enchanted life until the Khmer Rouge madness plunges her country into horror. Funan is the beautifully animated and incredibly powerful story of a young mother's fight to save her son and keep her family together in a barbaric time.
For a preview of Funan by IC directors, listen to the IC podcast, "From the Booth" ep 3.23 Week 14 Preview from winter 2020.
For an analysis of Funan with Prof. Dana Bourgerie (Asian and Near Eastern Languages) listen to "From the Booth" ep. 2.25 Week 14 in Review from winter 2020.
IMDB Movie Page: http://www.imdb.com/title/tt6342440/
The trailer below is provided for reference and connects to a non-BYU site. International Cinema is not responsible for the content.
Screened Semesters: