Free Solo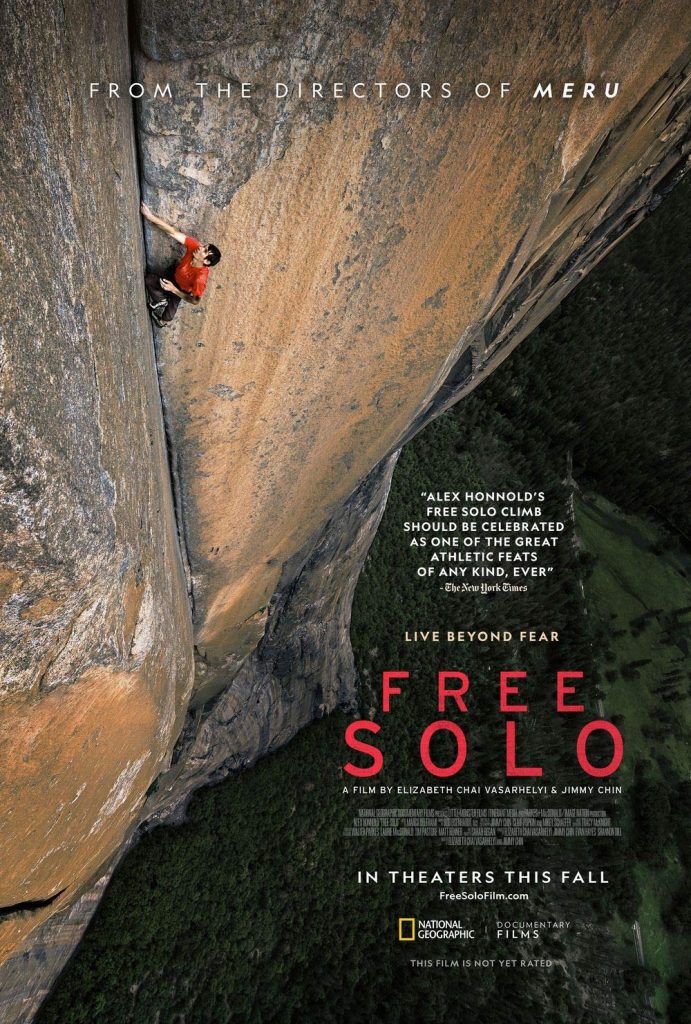 August 27, 2018 / English / 100 min
Filmmakers Chin and Vasarhelyi capture one of the greatest athletic feats ever–climber Alex Honold's ascent up the face of Yosemeite's 3000-foot El Capitan without a rope. Along with exhilarating thrills, this Oscar winner depicts the painstaking preparation required to perform an act that is beyond reason. 
IMDB Movie Page: http://www.imdb.com/title/tt7775622/?ref_=nv_sr_3?ref_=nv_sr_3
The trailer below is provided for reference and connects to a non-BYU site. International Cinema is not responsible for the content.
Screened Semesters: