Free Solo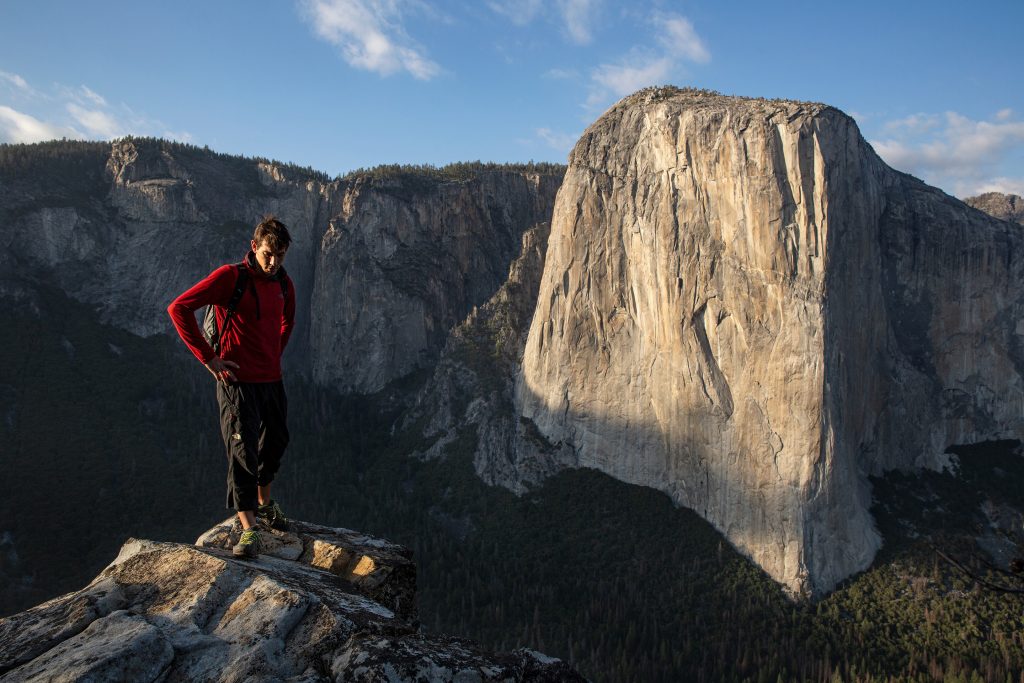 December 4, 2018 / English / 100 min
Filmmakers Chin and Vasarhelyi capture one of the greatest athletic feats ever–climber Alex Honold's ascent up the face of Yosemeite's 3000-foot El Capitan without a rope. Along with exhilarating thrills, this Oscar winner depicts the painstaking preparation required to perform an act that is beyond reason.
Listen to an introduction to Free Solo by IC directors on the IC podcast "From the Booth" Fall 2019 episode 12.
For a discussion of this film, listen to the "From the Booth" a podcast hosted by co-directors Chip Oscarson and Marc Yamada Fall 2019, Episode 13.
IMDB Movie Page: http://www.imdb.com/title/tt7775622/
The trailer below is provided for reference and connects to a non-BYU site. International Cinema is not responsible for the content.
Screened Semesters: