Faces Places [Visages villages]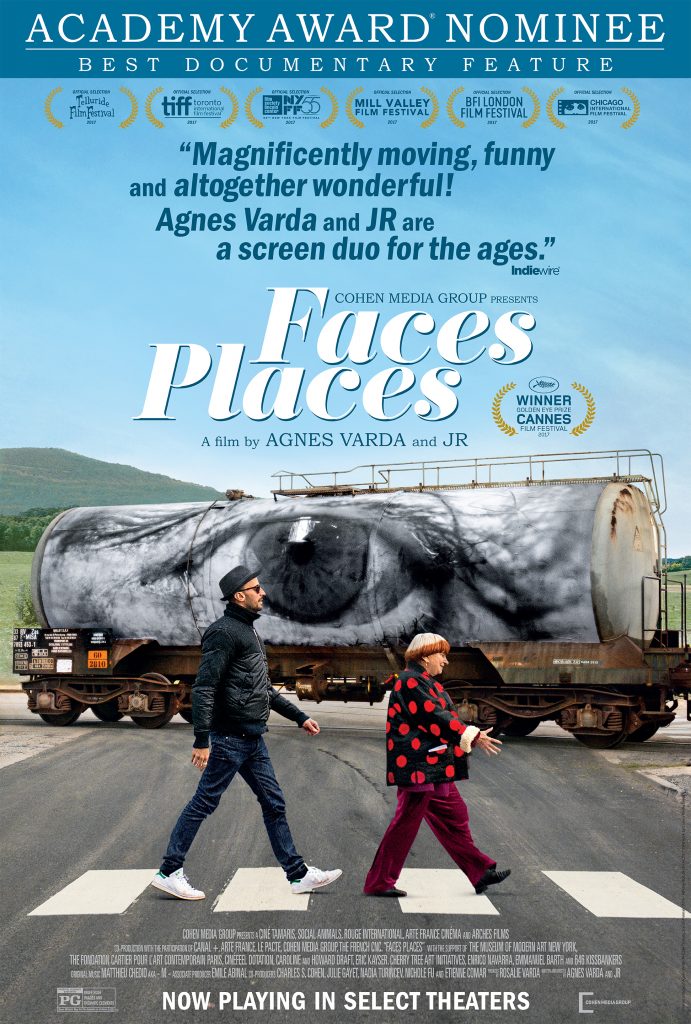 January 21, 2017 / French / 94 minutes
Faces Places follows 89-year-old filmmaker Agnès Varda and 33-year-old photographer/street artist JR as they travel around rural France exploring what makes each place and person unique. This documentary/road movie captures the essence of both JR and Varda's innovative work.
IMDB Movie Page: http://www.imdb.com/title/tt5598102/
The trailer below is provided for reference and connects to a non-BYU site. International Cinema is not responsible for the content.
Screened Semesters: