Emma. [Emma.]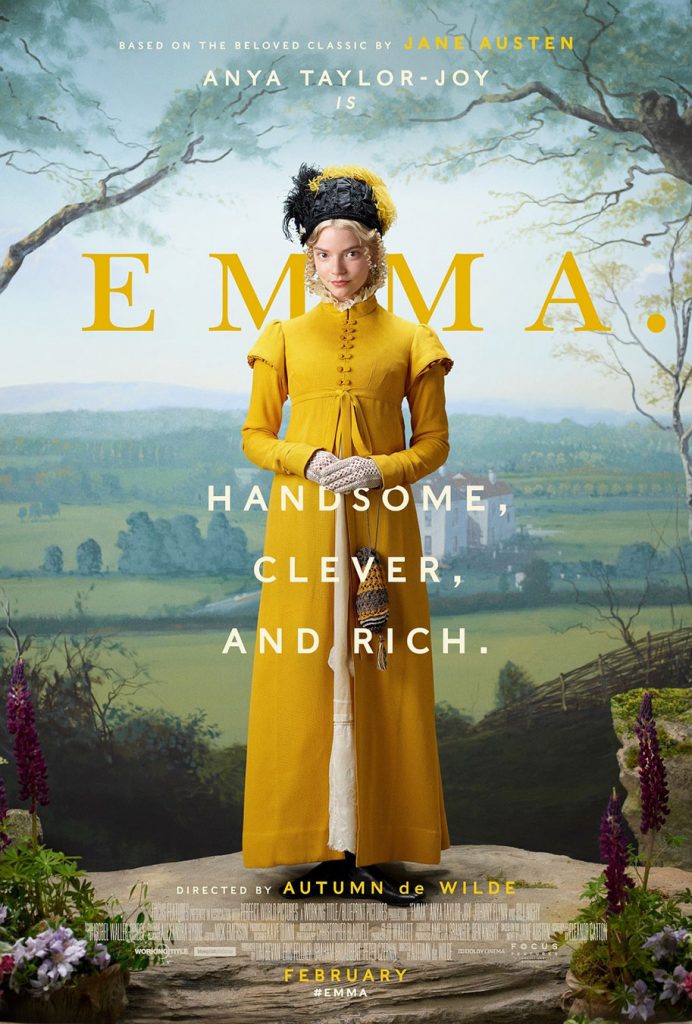 February 13, 2020 / English / 124 min.
In this Jane Austen classic, Emma Woodhouse learns that there are repercussions for her meddling and selfishness after attempting to set up the poor Harriet with an adequate match. Autumn de Wilde's stylized and vibrant directorial debut perfectly captures Austen's wit and social commentary.
IMDB Movie Page: https://www.imdb.com/title/tt9214832/?ref_=nv_sr_srsg_6
The trailer below is provided for reference and connects to a non-BYU site. International Cinema is not responsible for the content.
Screened Semesters: