Embrace of the Serpent [El abrazo de la serpiente]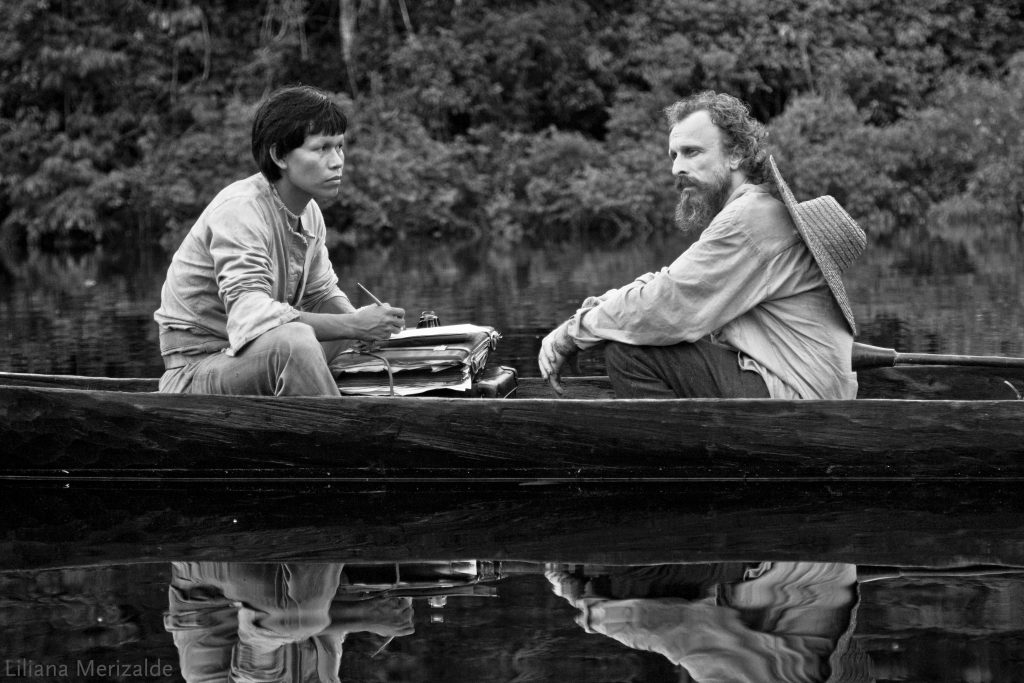 October 23, 2015 / Aboriginal Catalan English Spanish Portuguese German Latin Ocaina Bora Cubeo Huitoto Wanano Ticuna Andoque Muinane / 125 min
Filmed in stunning black-and-white, this innovative film recounts the real-life experiences of two explorers who, separated by 40 years, both befriend an Amazonian shaman and travel through the Colombian Amazon during the last century in search of the sacred and rare Yakruna plant.
For a brief preview of this film by IC co-directors Chip Oscarson and Marc Yamada, listen to the IC podcast: "From the Booth" Fall 2019 Episode 7.
For an analysis of this film with Prof. Rex Nielson (Spanish and Portuguese) and IC co-director Chip Oscarson, listen to the IC Podcast "From the Booth" Fall 2019 episode 8. 
IMDB Movie Page: http://www.imdb.com/title/tt4285496/?ref_=nv_sr_2?ref_=nv_sr_2
The trailer below is provided for reference and connects to a non-BYU site. International Cinema is not responsible for the content.
Screened Semesters: