Dr. Strangelove: Or How I Learned to Stop Worrying and Love the Bomb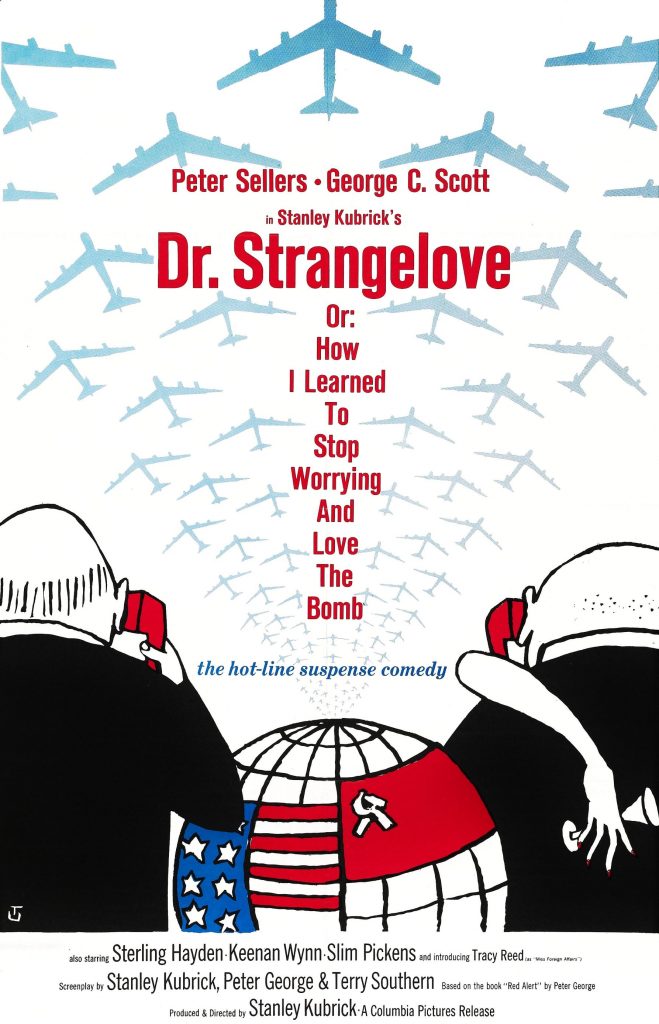 January 21, 1964 / English Russian / 95 minutes
After a mentally unstable general gives the go code to attack the Soviet Union with nuclear bombs, the American president and his war room of politicians and generals work frantically to avoid nuclear holocaust in this timeless comedy.
IMDB Movie Page: http://www.imdb.com/title/tt0057012/
The trailer below is provided for reference and connects to a non-BYU site. International Cinema is not responsible for the content.
Screened Semesters: