Demon [Demon]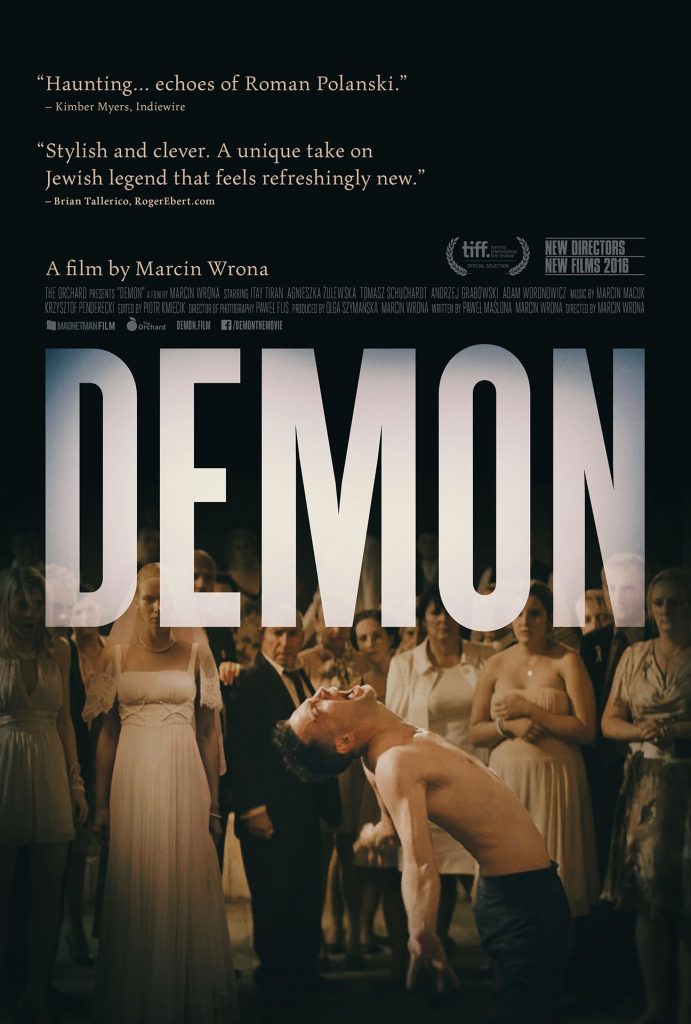 September 17, 2015 / Polish English Yiddish Russian / 94 min.
In a Polish town, bridegroom is possessed by an unquiet spirit in the midst of his own wedding celebration in this clever take on the Jewish legend of the dybbuk.
IMDB Movie Page: https://www.imdb.com/title/tt4935158/?ref_=nv_sr_srsg_10
The trailer below is provided for reference and connects to a non-BYU site. International Cinema is not responsible for the content.
Screened Semesters: