Custody [Jusqu'à la garde]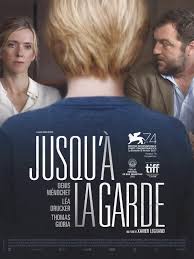 January 21, 2017 / French / 94 minutes
Silver Lion award winner, Custody follows eleven-year-old Julien caught in a bitter custody battle. When his mother seeks sole custody to protect him from a father she claims is violent, he is pushed to the edge in the escalating conflict between his parents.
IMDB Movie Page: http://www.imdb.com/title/tt6002232/
The trailer below is provided for reference and connects to a non-BYU site. International Cinema is not responsible for the content.
Screened Semesters: