Bicycle Thieves [Ladri di biciclette]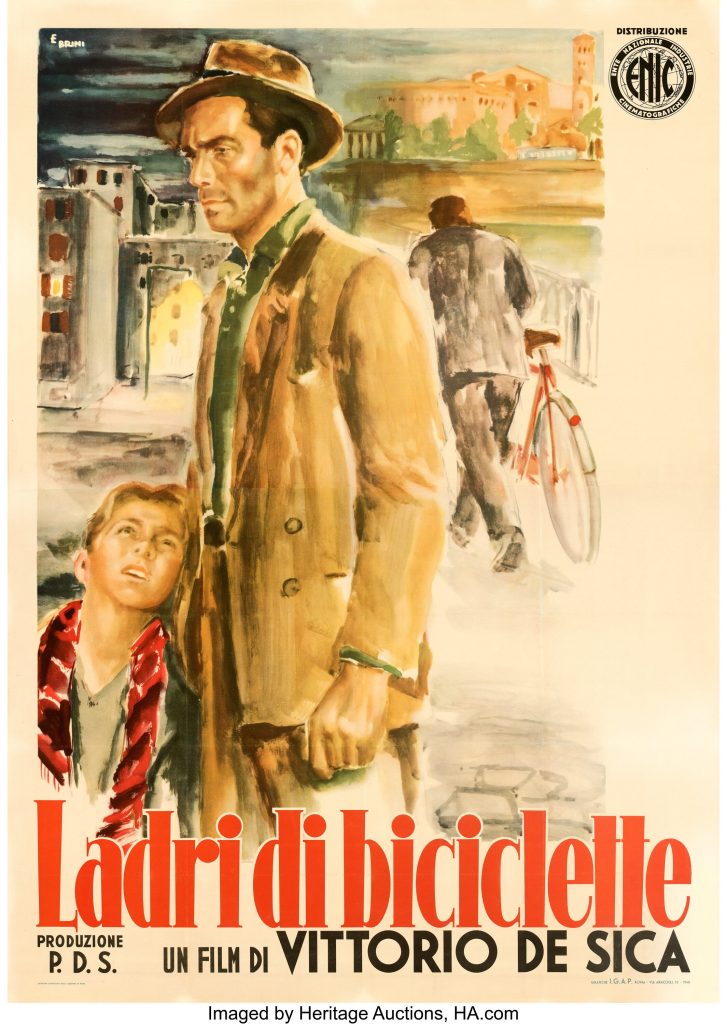 November 21, 1948 / Italian / 89 min
A classic of Italian neorealist cinema, the film follows a desperate father who finally secures work, but his bicycle is stolen rendering him again unemployed. He and his young son's long search through an exhausted Rome reveals the divisions in society.
IMDB Movie Page: https://www.imdb.com/title/tt0040522/
The trailer below is provided for reference and connects to a non-BYU site. International Cinema is not responsible for the content.
Screened Semesters: