Bauhaus Spirit: 100 years of Bauhaus [Vom Bauen der Zukunft - 100 Jahre Bauhaus]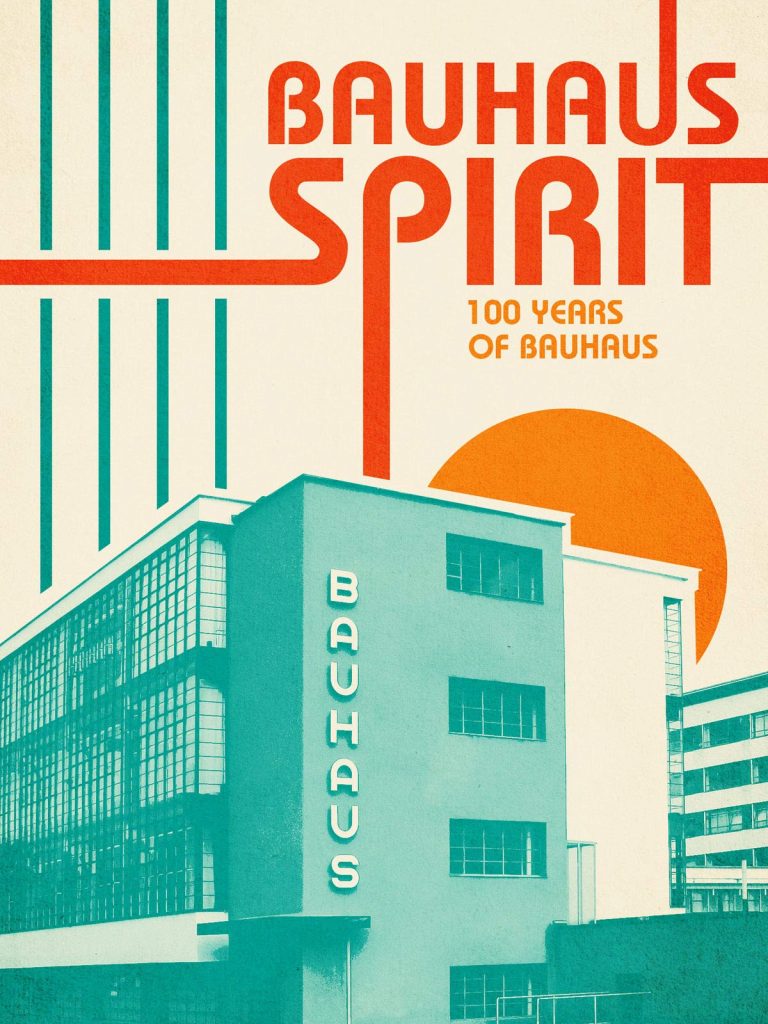 September 25, 2018 / English German French Spanish / 95 min
Bauhaus–originally a school for the arts founded by Walter Gropius in 1919–radically changed architecture, art, graphic design, interior design, industrial design, and typography with its holistic approach to art that still echoes around the world today.
Listen to a preview of the film on the IC podcast, "From the Booth": http://ic.byu.edu/confronting-crazy-rich-or-poor-consumer-cultures-and-stereotypes/
For an analysis of the film with IC co-directors Chip Oscarson and Marc Yamada, listen to the IC podcast, "From the Booth" F19 Episode 4.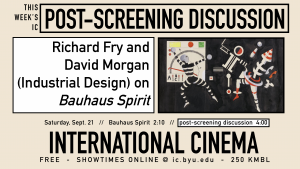 Don't miss the post-screening discussion with Profs. Richard Fry and David Morgan (both from Industrial Design) following the Saturday (21 Sept.) 2:10pm screening of Bauhaus Spirit. This discussion will begin about 4pm after the film ends.
IMDB Movie Page: http://www.imdb.com/title/tt8077746/?ref_=nv_sr_1?ref_=nv_sr_1
The trailer below is provided for reference and connects to a non-BYU site. International Cinema is not responsible for the content.
Screened Semesters: