A Silent Voice [映画 聲の形 (Koe no katachi)]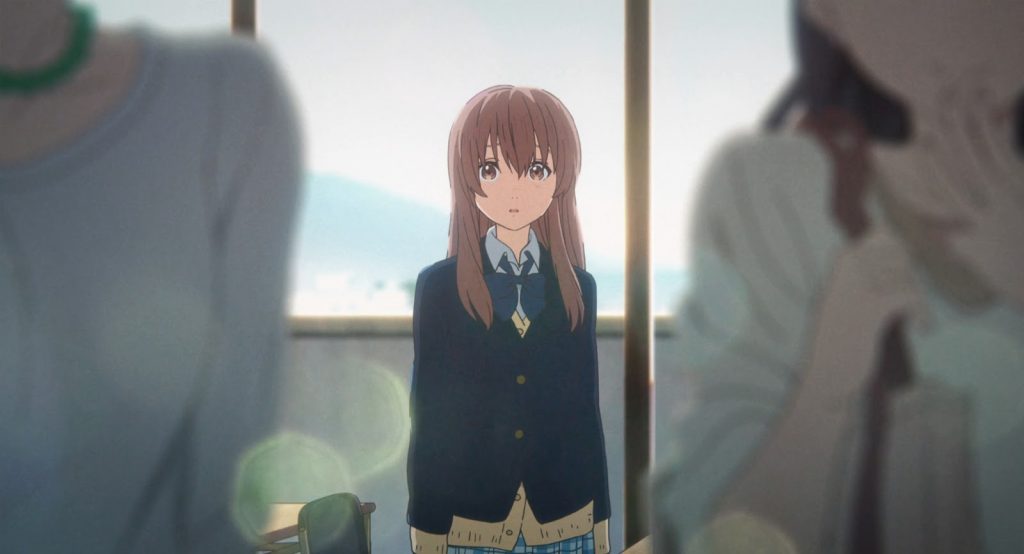 March 19, 2016 / Japanese / 130 mins
Based on the manga of the same name, A Silent Voice follows the redemptive journey of an outcast with anxiety and depression as he seeks to make amends with a deaf girl he once bullied. This psychological coming-of-age drama explores mental health, suicidal ideation, friendship, and forgiveness.
Listen to a preview of this film by IC co-directors on the IC Podcast "Out of the Booth" episode 7 (29:18).
Hear an analysis of A Silent Voice from IC directors on the IC podcast "From the Booth" Winter 2019 episode 9.
IMDB Movie Page: http://www.imdb.com/title/tt5323662/?ref_=nv_sr_1
The trailer below is provided for reference and connects to a non-BYU site. International Cinema is not responsible for the content.
Screened Semesters: