A Separation [Jodaeiye Nader az Simin]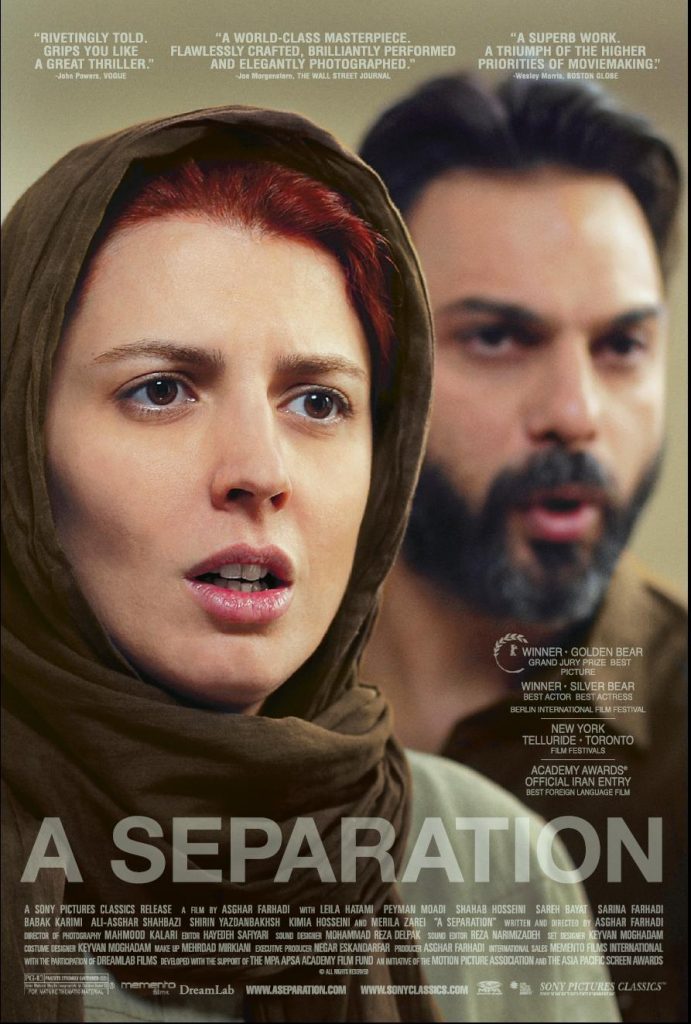 January 21, 2011 / Persian / 123 mins
A  married couple is faced with a difficult decision: to improve the life of their child by moving to another country or staying in Iran and looking after a parent suffering from Alzheimer's disease.
IMDB Movie Page: http://www.imdb.com/title/tt1832382
The trailer below is provided for reference and connects to a non-BYU site. International Cinema is not responsible for the content.
Screened Semesters: