1001 Grams [1001 Gram]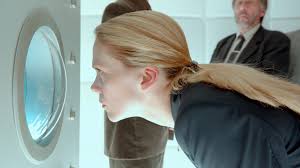 March 27, 2014 / Norwegian French English / 93 mins
When Norwegian scientist Marie attends a seminar in Paris on the actual weight of a kilo, it is her own measurement of disappointment, grief and, not least, love, that ends up on the scale.
IMDB Movie Page: http://www.imdb.com/title/tt3346824
The trailer below is provided for reference and connects to a non-BYU site. International Cinema is not responsible for the content.
Screened Semesters: