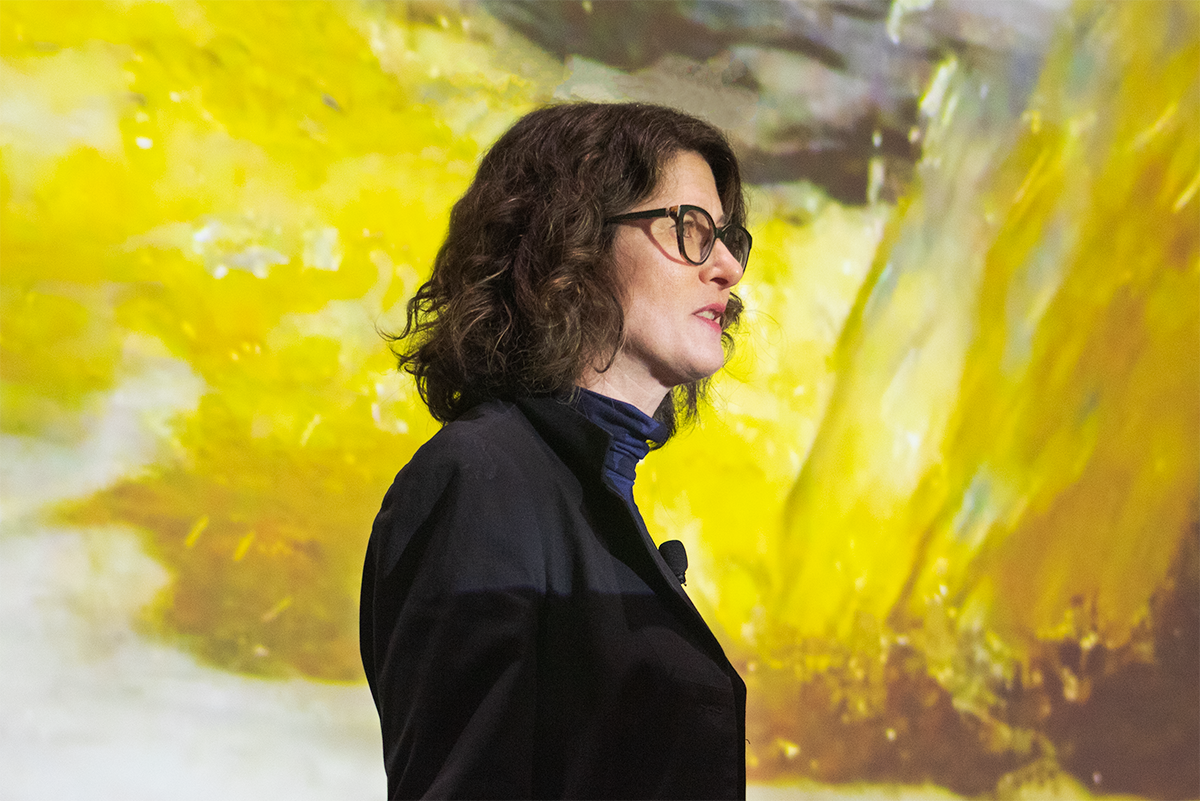 "How do we live in the present with the sense of being geological subjects?" asked Dr. J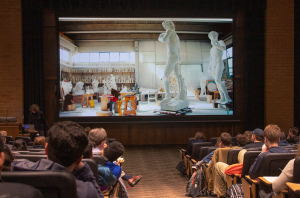 ennifer Fay, director of Cinema and Media Studies at Vanderbilt University. Anthropocene: The Human Epoch (2018) attempts to help us imagine the deep time of both the future and the past and consider the relative scale of human action. The Anthropocene is a designation that has been proposed to label our current geological epoch. It is defined by the evidence of human life that has been left in the layers of the earth's crust. The Anthropocene, according to some, is most clearly marked by traces of radioactive particles from nuclear testing and bombing. When future geologists return to the rock layers that categorize the planet's geological history, billions of years in the making, they will be able to precisely locate when humans left their mark, a time when humanity was at both its most inhumane and unnatural. 
Fay questioned how we can make the overwhelming scale of our geological pressure on the planet interesting and understandable to movie audiences. We do not live our daily lives on the scale of climatary or planetary cycles, so how can we wrap our minds around the massive space and time considered in these geological definitions. Some films present natural disasters, didactic messages, evil villains, or political strikes, all of which reduce the size of climate change to specific areas or people. 
But Anthropocene takes a slightly different approach focusing on particular examples that are presented in such a way so as to allow the audience to draw their own conclusions. For example, the Carrara Quarry in Italy where the marble for Michelangelo's David was sourced is still active today, but now with fossil fueled machinery they can extract in a matter of days what used to take months with man power. The use of fossil fuels has led to an acceleration in human capacity to destroy. Only a few days were needed to remove what took millions of years to form. Fay argued that this quarry is a prime example of how Anthropocene: The Human Epoch attempts to relate the scale of geological time to the human scale. 
What about space? How do we imagine the massive amount of land that has changed because of humans. Fay pointed to another example in the film, that of a brown coal mine in Germany. This brown coal will be used to fuel other industries, perhaps like that of the Carrara Quarry, and will release more carbon into the atmosphere. In order to dig up this coal, this mine makes use of the largest terrestrial machine ever. By showing human figures dwarfed by this massive machine and then cutting to an even longer shot of the machine dwarfed by the larger landscape around it, the film relays how rapidly we extract what took millions of years to form. We could not undo in a life-time what our machines do in days. 
The film, according to Fay, also asks if we know what destruction looks like? The mines and the quarry are clear examples of human disruption and the Pacific Northwest is often the poster child for nature, but what about biomes like deserts? If there is no green, can we differentiate a natural image from one shaped by human activity? For example, lithium pools, created in the process of lithium extraction, are clearly catastrophes, but these are the byproduct of the lithium batteries needed in electric cars. We recognize some images of unnatural, like the lithium pools, but we celebrate rows of alfalfa for being natural when those massive, industrial farms are also catastrophic for the environment. According to Fay, "We don't know what it is we have lost… We are the first humans to experience a geological epoch change." Humanity does not recall what the world looked like before the groundwork of the Anthropocene was laid. Does such a thing as a "natural image" even exist? How can we learn to live with ourselves recognizing that collectively we have become nothing short of a planetary force?