Andrea Segre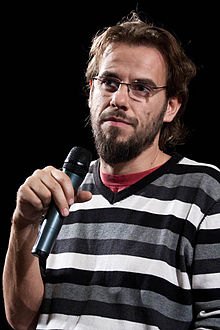 (from his site http://andreasegre-english.blogspot.com/)
Director of film and documentaries for cinema and television, he is also a researcher in Sociology of Communication. For over ten years he has been particularly dedicated to the topic of migration and is the founder of the association ZaLab, which he develops both production projects and participatory-video workshops with.
I love to mix the methods and styles of documentary cinema, by also working with unprofessional actors and always choosing locations in the real world, with the aesthetic tension of the international independent cinema.
The horizon of my artistic action is always connected with an ethic attention against injustice and aimed at promoting knowledge and cultural exchanges.
Related Movies: