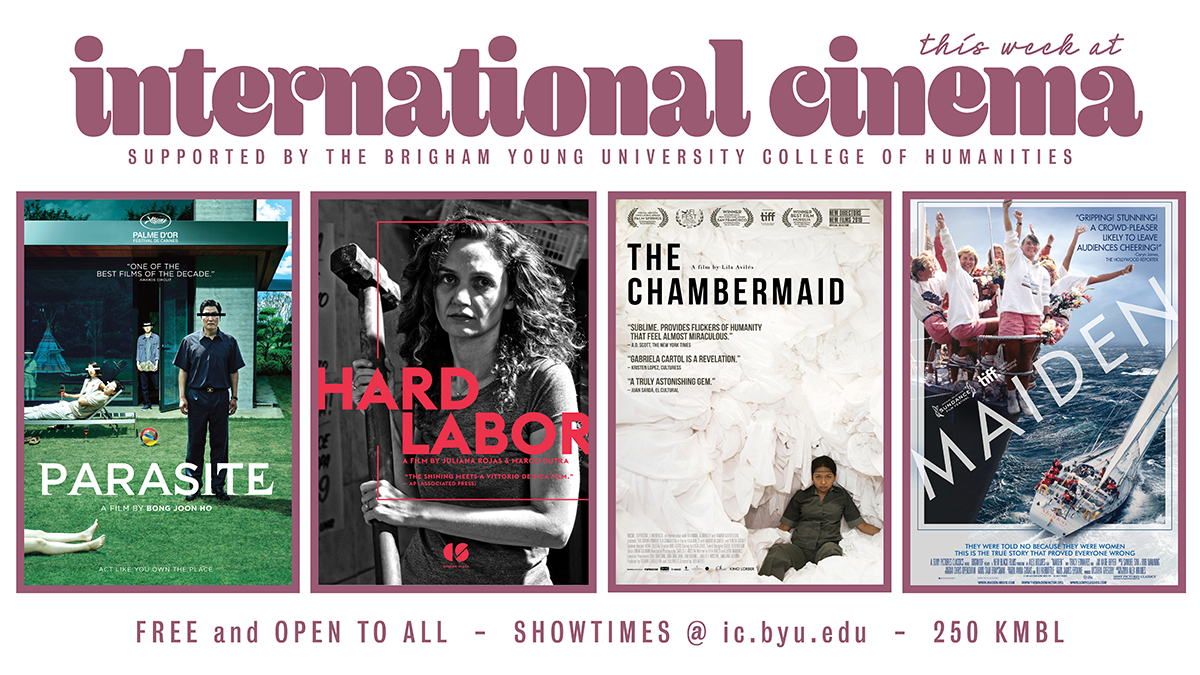 Podcast: Play in new window | Download
Subscribe: Apple Podcasts | RSS | More
This week Chip Oscarson and Marie-Laure Oscarson preview the films coming to International Cinema Week 9 (4-7 March) including:
Hard Labor (01:32), a Brazilian film about work and the decaying social fabric of the 21stcentury by Marco Dutra and Juliana Rojas from 2011;
The Chambermaid (03:45) a look at the oft-times invisible work of a young woman working in a luxurious Mexico City hotel. Directed by Lila Avilés from 2018;
Parasite (07:24), the academy award willing best film from 2019, the first ever non-English language film to win the award. Directed by Bong Joon-ho from 2019;
And lastly, we have the documentary, Maiden (11:08) from 2018, directed by Alex Holmes about the first all-woman crew to compete in the Whitbred Round the World Race in 1989.